Ultrabulk is a dry bulk operator employing 140 people world-wide and operating a fleet of more than 160 vessels in the Panamax, Supramax, Handysize, MPP and Parcels segments. Ultrabulk is headquartered in Gentofte, just outside of Copenhagen. Ultrabulk is a subsidiary of Ultranav Denmark ApS, which according to Berlingske list 'Gold1000', is among the 100 largest companies in Denmark based on annual turnover, and the 4th largest shipping company in Denmark.
Ultrabulk has 8 offices strategically located all over the world and as part of the large and diversified shipping group Ultranav, we are able to offer our employees exciting opportunities in positions in different countries, in different business units and in different segments. The Ultranav group counts over 3,600 employees.
Via Ultranav we have strong connections to South America and Chile in particular, but we also have a long tradition in Danish shipping with roots dating back to 1891 and "Rederiet Myren", which later became part of the more commonly known East Asiatic Company (EAC/ØK).
The Ultrabulk Trainee Programme
Commencing on the 1st of September 2022.
A traineeship in Ultrabulk is an intensive two-year programme consisting of both theoretical and practical training.
As a trainee in Ultrabulk, you will follow the theoretical training of the Commercial Shipping Programme at the Danish Shipping Academy with other Danish and international Shipping Trainees.
The theoretical training consists of a unique combination of classroom sessions and e-learning. You will learn about Maritime Economics, Maritime Law, Negotiation Technique, Cultural Awareness and Ship Knowledge.
The practical training takes place at the Ultrabulk Copenhagen office where you will gain extensive knowledge about the main areas of shipping, for example chartering, operations and operational control. As a part of the education, you will join various departments and have a mentor dedicated to you in each new team.
During the two years you will also be offered a period abroad in one of our offices such as Santiago, Singapore or another Ultrabulk location.
In Ultrabulk, we are convinced that an optimal working environment requires an excellent social atmosphere across departments and units and we encourage you to participate in our various social events and sports activities.
What we ask
We expect that you have/are:
Danish HHX or STX with mathematics on
level B as a minimum
Fluent in English, both verbally and in writing
Craftsmanship, business acumen and an
analytical mindset
Excellent social skills and a desire to contribute
to a positive atmosphere
An open-minded approach and team player-skills
International experience through work or studies.
You might also have a B.Sc. in International Shipping and Trade, Maritime Studies or another relevant bachelor's degree, but this is not a requirement.
What's in it for you?
Upon completion of a traineeship in Ultrabulk, you will be provided with:
A great start to your career in shipping within a company that keeps a narrow focus on your continuous development both personally and theoretically
Profound knowledge of the shipping industry
A network of highly professional and motivated colleagues
International working experience from one of our offices abroad
Hands-on experience with all aspects of shipping supplemented with participation in tailored courses.
Each year around November we begin our search for new Shipping Trainees with an application deadline on 31 December and interview process in January and February.
The selected trainees start their programme in September the following year.
When our job advertisement is active, you will be able to access it from this site.
You are very welcome to sign up to our Job Agent to ensure you are automatically notified when we commence our search.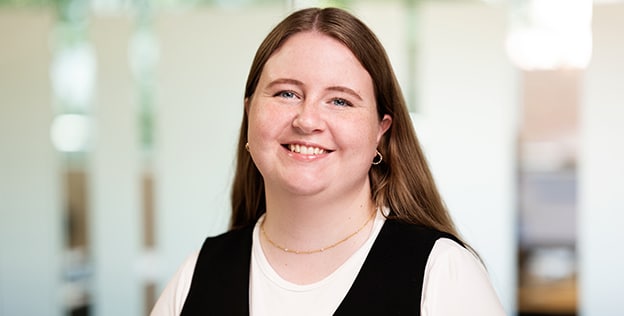 "As a daughter of a former captain, I have always been interested in the maritime sector. The first time I heard specifically about shipping I knew what I wanted to do with my future. Shipping is not a job, it's a lifestyle. No two days are alike but everyday includes contact with people from all over the world where decisions has to be taken while the supply and demand for ships and cargos are constantly changing. Since joining Ultrabulk's trainee programme I have learned something new everyday and been in contact with people from all over the world from the very first day."
Sophia Sander-Bjerge, Shipping Trainee, Ultrabulk
We offer a unique chance to join one of our overseas offices
Esther Weirum Schmidt

Assistant HR Business Partner

: Copenhagen
: +45 3142 0466
: +45 3997 0503
: hr@ultrabulk.com

Languages: English, Danish


Job Agent
Subscribe to our job agent to ensure you are automatically notified when we commence our search for new trainees.

World Careers
World Careers is a coordinated and targeted industry campaign aimed to raise awareness of the maritime industry, its job opportunities and educational programmes.
Danish Shipping Academy
The Danish Shipping Academy offers a 2-year Commercial Shipping Programme; a theoretical programme to accompany your practical training as a trainee in a Danish shipping company