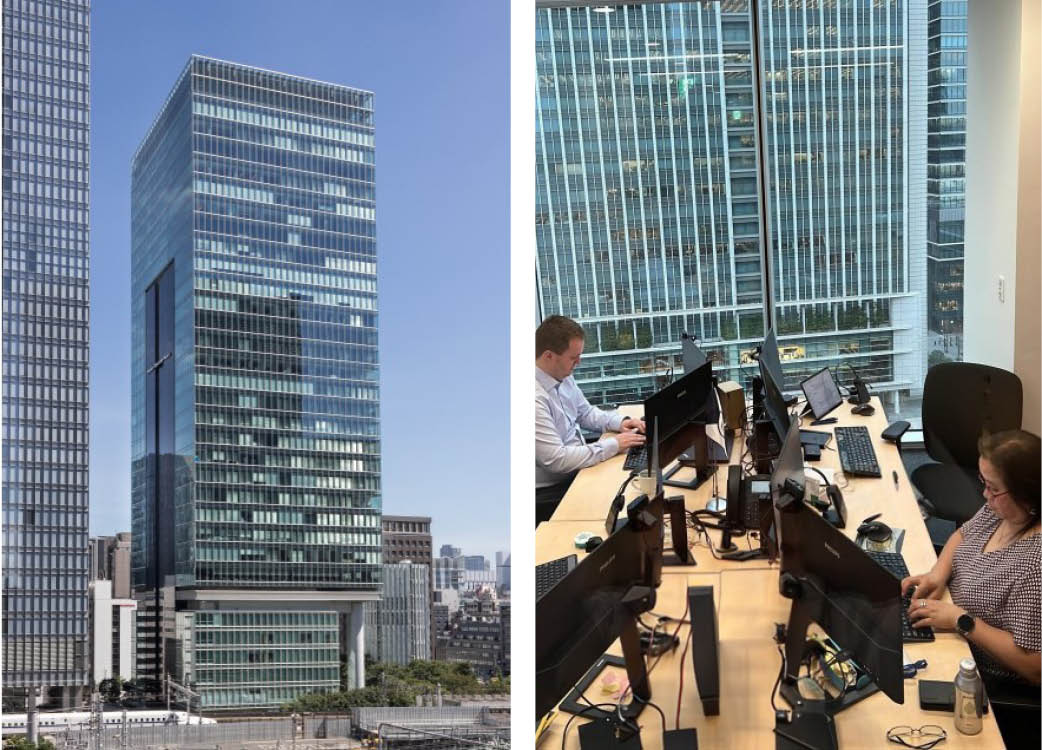 0e are pleased to announce that we are opening an Ultrabulk office in Tokyo, Japan. Since the beginning of the year, we have had office space available in the Pacific Century Place in Marunouchi, right next to Tokyo Central Station, but it was always the ambition to get a permanent location in Japan. With Ultrabulk enjoying a strong market position, now seems to be the right time to expand our business permanently.
Our relationship with Japan goes 25 years back, and it is a relationship we consider strong and very rewarding. That is why it makes sense for us to keep a continuous and permanent presence in Japan, to do even more business and keep nurturing our good and strong relationship. We are truly grateful for the strong support we enjoy from both shipowners and cargo charterers.
In a recent interview with Japan Maritime Daily, Hans-Christian explained: "We're very proud of the long partnership that we have been able to live up to in every single contract over the last 25 years. It has sometimes been a difficult time in the drybulk market, but we are very proud to be able to work with our Japanese partners to honour the agreements."
Since 2005, we have so far received 78 drybulk newbuilding vessels from Japanese shipyards and Japanese controlled shipyards abroad. "We are operators, not speculators. Our business model is that we are here to serve our target clients. That's why we need very high-quality vessels from Japan. 75% of our fixes are voyage fixtures and only 25% are time charter related. So, we need to provide high-quality vessel service to our industrial customers," Hans-Christian explains.
The official name of the company is Ultrabulk Japan K.K., and we have already started the process of employing a local Japanese chartering executive with a strong knowledge of the Japanese market.
We are looking forward to seeing how the new office will nurture current relationships and bring new ones to the table. With the addition of the new office in Japan, Ultrabulk now have 9 offices strategically located all over the world: Tokyo, Singapore, Sydney, Dubai, Cape Town, Copenhagen, New York, Rio de Janeiro and Santiago. Ultrabulk employs approx. 160 people and operates 165-200 vessels in the Panamax, Supramax, Handysize and MPP vessels.